ckBTC is bitcoin
on Web3
ckBTC — a multi-chain bitcoin twin, trustlessly created by chain-key cryptography and Internet Computer smart contracts that directly hold raw bitcoin. Send and receive ckBTC with 1-2 second finality and negligible fees.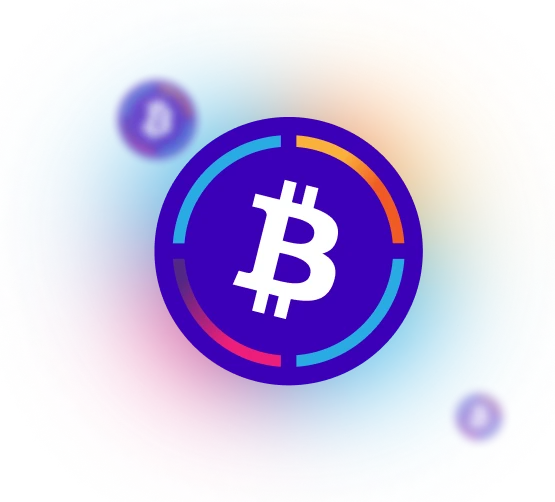 Hold, send and receive native bitcoin as if the Internet Computer and the Bitcoin network were one blockchain. No bridges or off-chain intermediaries.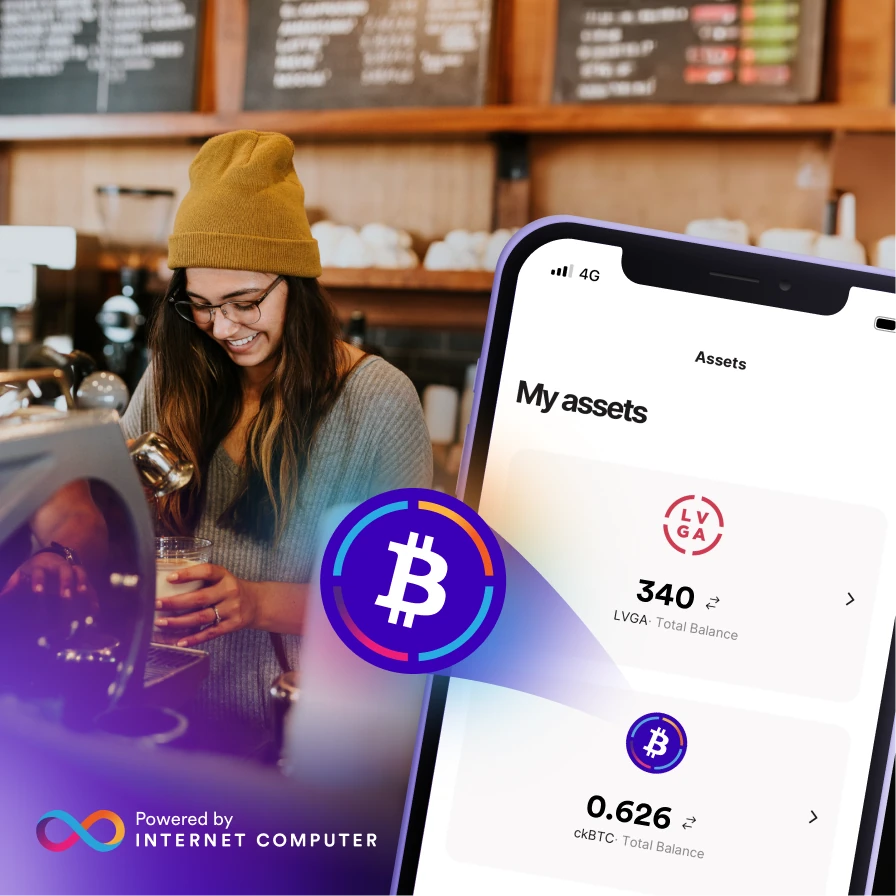 MyLugano
ckBTC comes to Lugano
As part of a multi-chain, multi-wallet upgrade, ckBTC has been integrated into the MyLugano crypto payment app developed by NOKU. This is a major step towards the Internet Computer infrastructure integrating with the city of Lugano to eventually enable a plethora of municipal services using bitcoin.
Read the press release
OpenChat
Send bitcoin at the speed of chat
OpenChat is the first chat network built 100% on a blockchain. Each OpenChat account is assigned to its own canister smart contract capable of sending, receiving and storing messages. It also acts as a wallet, which enables users to hold, send and receive ckBTC. Invite friends to OpenChat to receive and send around satoshis with ease, and at the speed of a chat message.
OpenChat is controlled an SNS DAO, making owners of its CHAT governance token the custodians of the OpenChat networks future.
Join the OpenChat network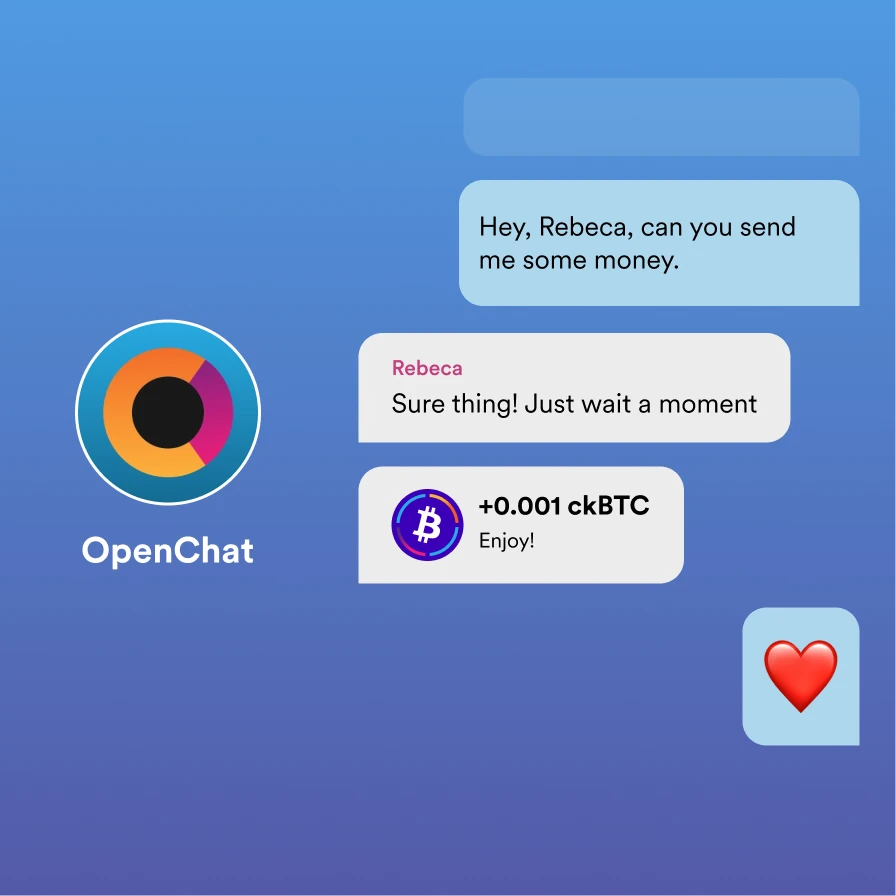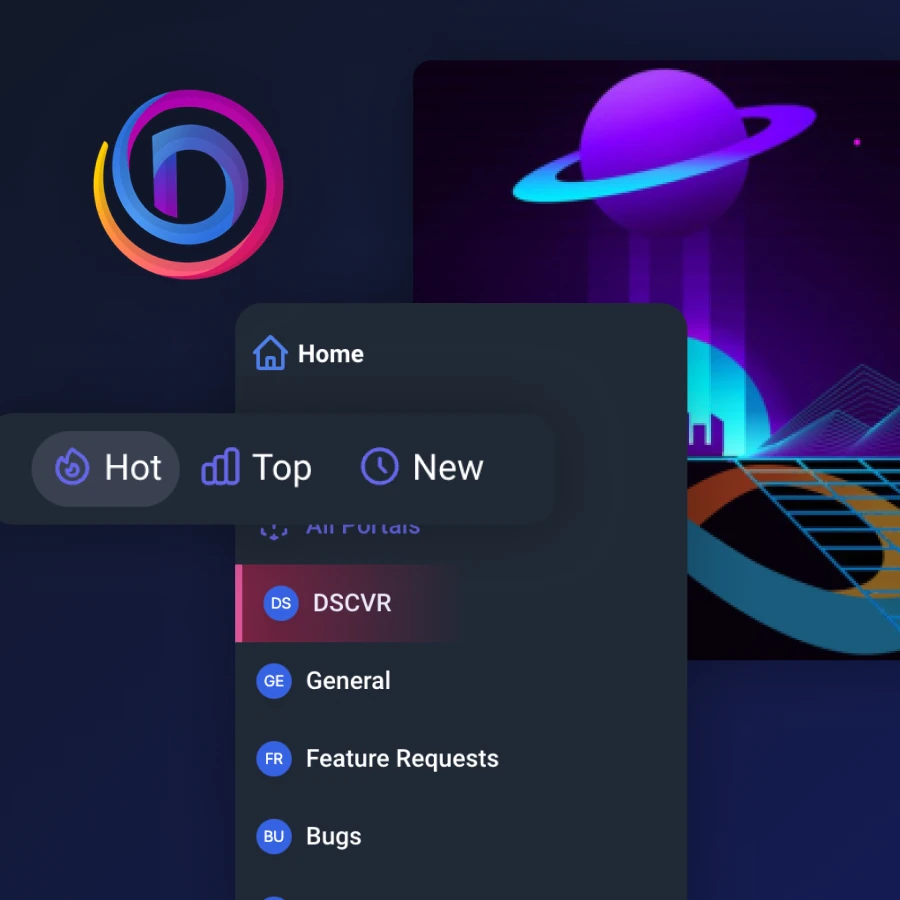 DSCVR
Tip creators with bitcoin
DSCVR is an end-to-end decentralized Web3 social media platform on which communities form into groups called Portals. Create NFT gated Portals, airdrop fungible and non-fungible tokens to members and tip content creators for posts in a growing number of tokens and ckBTC. Social media tipping with bitcoin realizes a key part of Satoshi's original vision.
Check out DSCVR
Fast TXs with negligible fees
Enables small and casual transactions with bitcoin.
Fixed transaction fee: 10 satoshis
Finality: 1-2 sec
Full balance always available. No channel liquidity issues
Programable bitcoin
Build applications that address real world needs.
Canister smart contracts can hold and send ckBTC
Build web applications with BTC support. Users only need a browser
Transactions across multiple chains
Send and receive ckBTC value to and from addresses on either network
No centralized custodians or bridges
Chain-key integrations with other networks like Ethereum
Wallets & DEXs supporting ckBTC
What you need to know about ckBTC