Ethereum <> ICP
A true World Computer enables a multi-chain environment where centralized bridges are obsolete and smart contracts can seamlessly communicate across blockchains. ICP already integrates with the Bitcoin Network, and native ETH integration is underway.
Smart Contracts on the Internet Computer are the glue between the world's most important blockchains.
World Computer capabilities for Ethereum
100% on-chain Web3
Make your Ethereum dapp fully decentralized by hosting frontend, and data on the Internet Computer.
Gasless token swaps
Using ckERC-20 tokens, users can swap and transfer tokens for a few cents with 0 gas fees.
Extended DAO functionality
Extend what your DAO can control. Powerful ICP canister smart contracts bring your whole dapp on chain.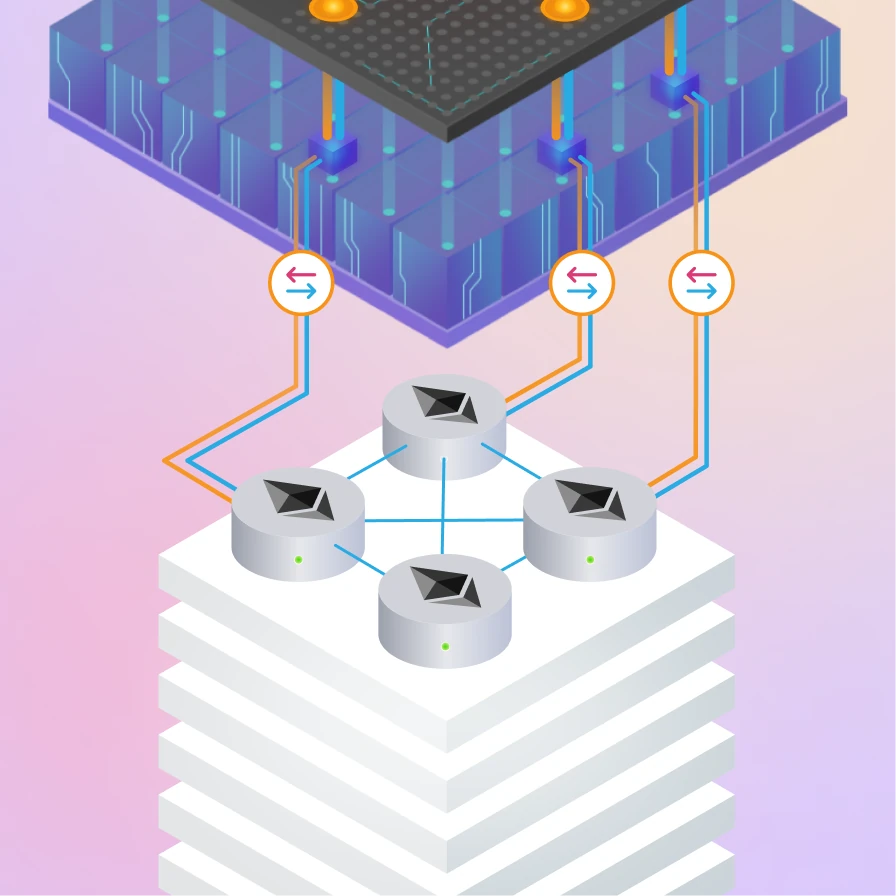 Protocol-level ETH integration
Integrating ICP and ETH consists of two phases. In phase 1, a canister smart contract will offer the on-chain Ethereum full node API by using HTTPS outcalls to cloud API providers to securely query the Ethereum blockchain, and send transaction to it. Signing Ethereum transactions is enabled by chain-key ECDSA already available to any canister smart contract on the Internet Computer.
Phase 2 involves full protocol-level integration to realize an on-chain Ethereum API on the Internet Computer. This API will be enabled by running Ethereum full nodes next to each ICP replica on a large ICP subnet, and communicating with these subnets from the replicas through ICP consensus
Chain-key
ETH & ERC-20
In June 2023, average transaction fees for USDC and USDT were $4.21 and $5.46 respectively, which makes trading on DEXs below certain amounts completely impractical. The Ethereum integration enables the use of chain-key (ck) tokens such as ckETH and ckERC-20 on the Internet Computer, including ckUSDC or ckUSDT to vastly extend the capabilities of ICP DEXs for users to swap, or transfer tokens for cents with 1-2s finality.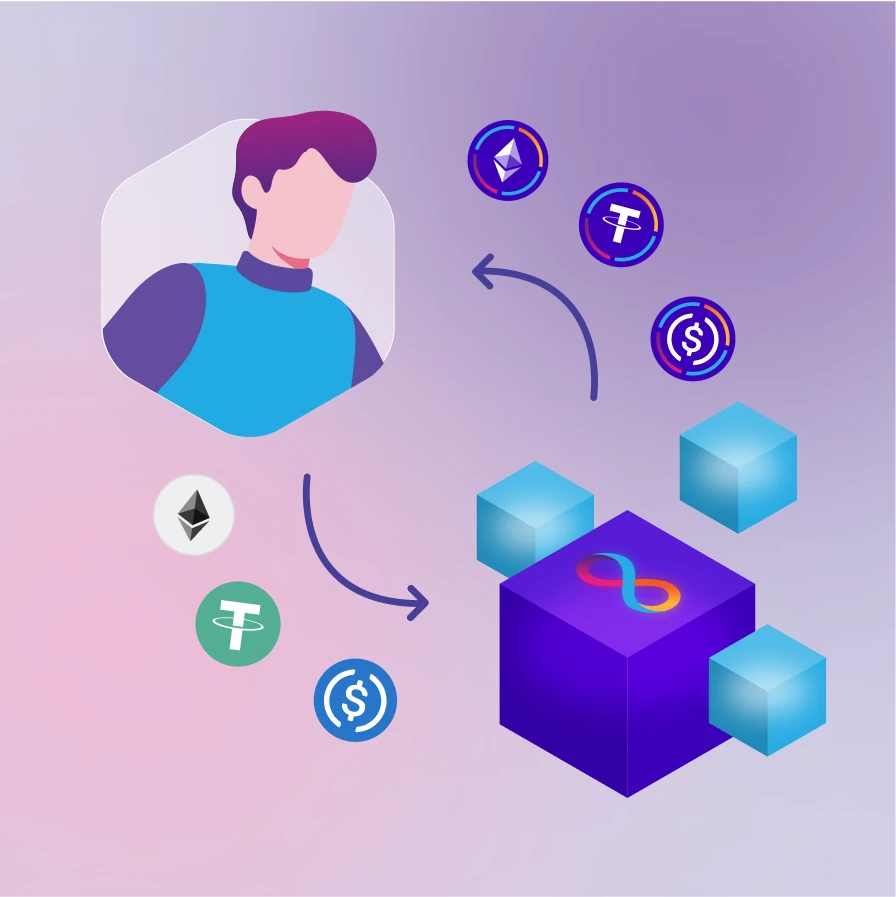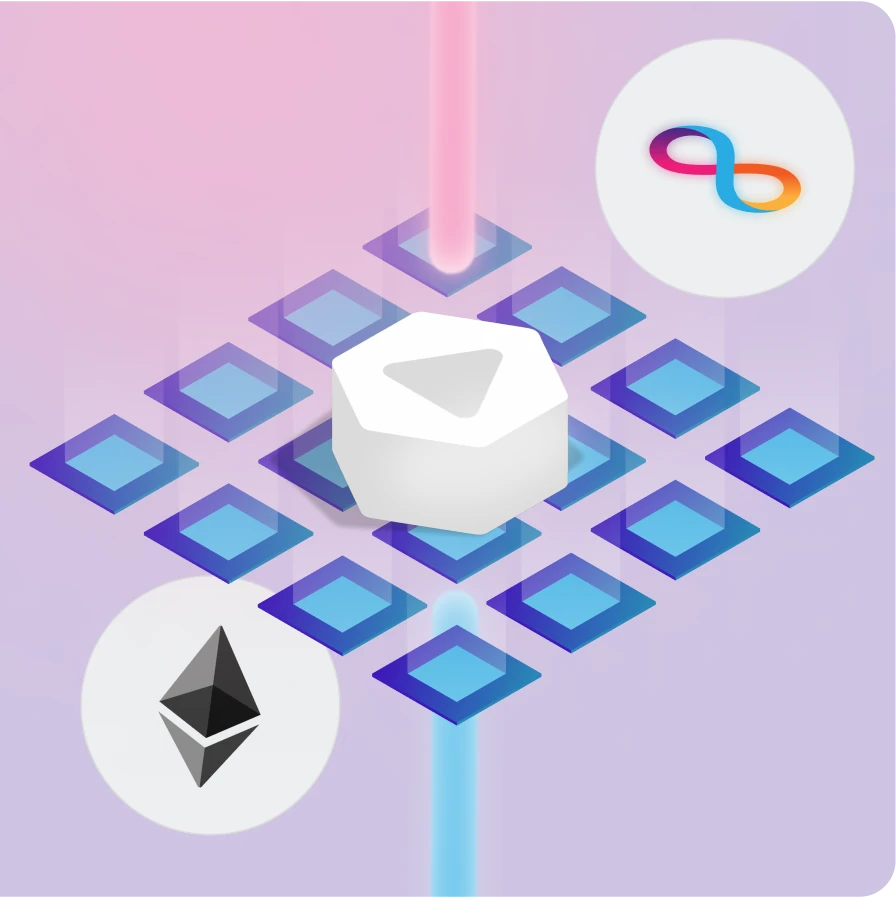 EVM on the Internet Computer
Bitfinity's EVM running on the Internet Computer offers a turn-key solution for developers to run their existing solidity code and dapps on the Internet Computer. Combining a familiar EVM environment with ICPs 1 sec block times, 1-2s finaility, and ~0$.02 Tx cost.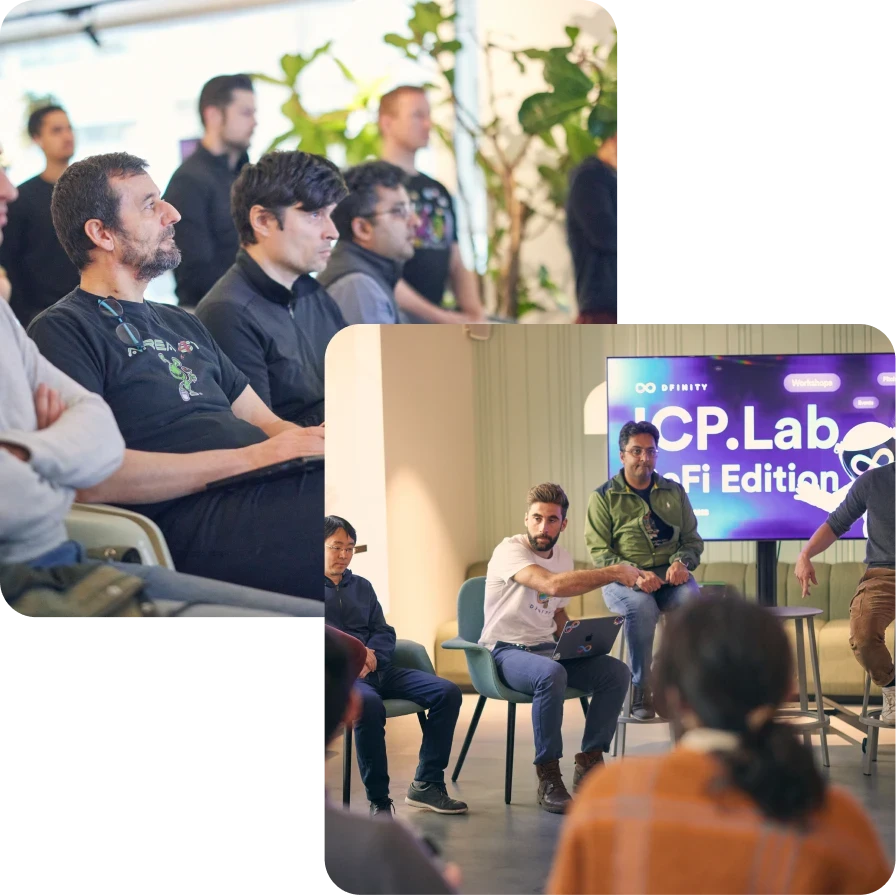 Community collab
In February 2023, the ICP DeFi community convened at the DFINITY headquarters in Zurich during a DeFi focused ICP.Lab to discuss an Ethereum integration. The outcome: As a protocol-level integration will take some time to complete, the community came up with a short-term solution to bring liquidity from Ethereum to the Internet Computer — one that enables using ETH and ERC-20 tokens for use cases such as the IC's DEXs, lending protocols, or marketplaces.
Several ICP teams have started integrating cross-chain ETH solutions into their platforms using components already available such as chain-key ECDSA signing.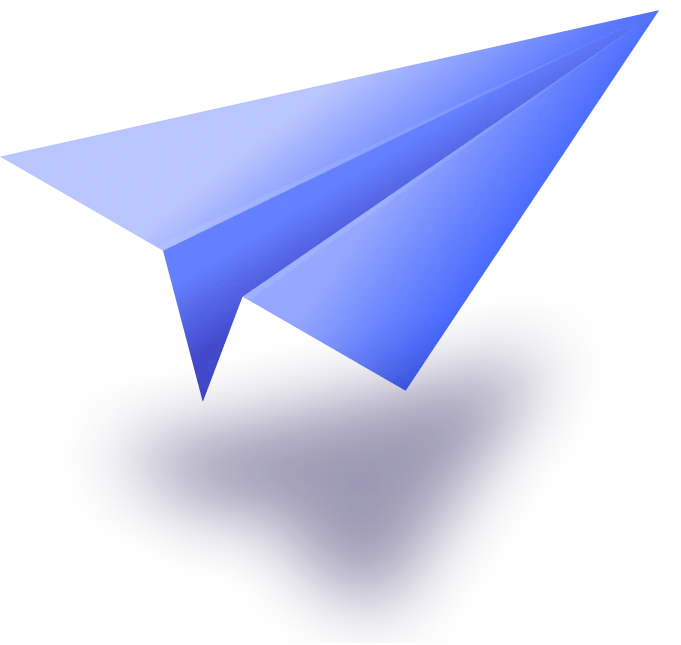 Sign up for email updates
to keep up to date with the Internet Computer
Build your own Ethereum
multi-chain solution