Back
Developer weekly update September 27, 2023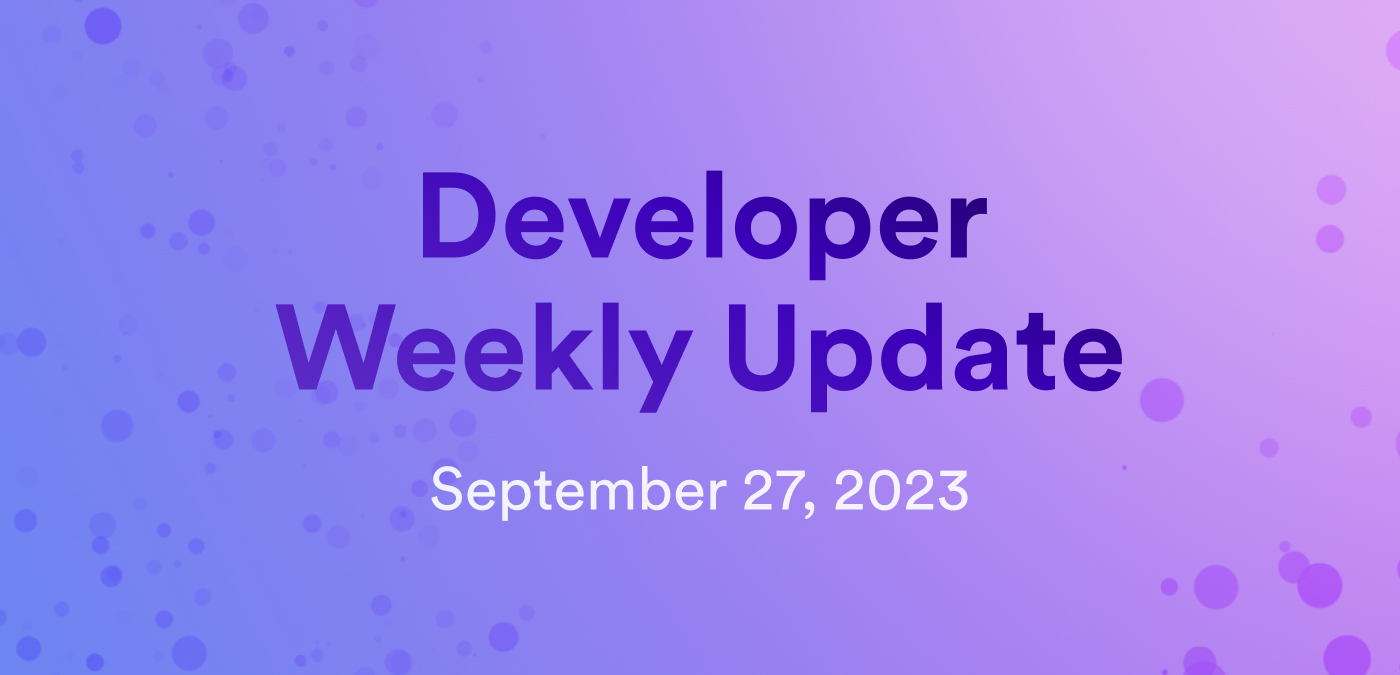 Hello IC developers and welcome to this edition of developer weekly! This week, we're going to talk all things new documentation, including level 2 of the developer journey series, plus the new workflow for requesting a cycles coupon. Let's get into it!
Developer journey level 2​
This week, level 2 of the developer journey series was published. To recap, the developer journey is a new tutorial series that acts as the map for a developer to start or grow their journey as an IC developer. In level 2, developers learn about canister upgrades, storage, data persistence, advanced canister calls, Candid, unit testing, and using third-party canisters. The full breakdown can be found below:
Want to start at the beginning? You can get started with your developer journey here.
New cycles coupon workflow​
The workflow for requesting a cycles coupon has been changed. Previously, when developers requested a cycles coupon in the community Discord server, they had to wait for a member of the DFINITY team to send them a survey, confirm it had been filled out, then send the developer a cycles coupon code.
Now, developers can use a Discord bot to request a cycles coupon. The bot will automatically send them the link to the survey, cutting out the previous delay that developers faced when awaiting a team member. Once the survey has been filled out, the DFINITY team will review it, then mark it as complete. Once marked complete, the bot will send the developer the coupon.
Want to check out the updated instructions? Read the documentation here.
New developer documentation​
Over the past few weeks, we've had some great new additions to the documentation. Several of these new docs pages are the result of direct feedback from developers on the forum or the IC community Discord server. These new pages include:
Have a request for some documentation? Let us know on the developer forum or on our Discord community.
That'll wrap things up for this week! We'll see everyone back here next week for another developer weekly update!
-DFINITY